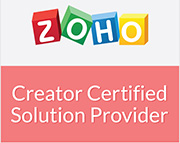 Our consulting team brings a specialized skill set that enables your business to make smart technology investments, improve practices, and save time and money. We bridge the gap between business needs and technology solutions through open collaboration with our clients.
The Agile methodologies we employ help us adapt quickly as your business and technology needs evolve while ensuring a high return on investment. We deliver the best-in class solutions by deploying the right consultants who are not only technology experts but understand technology but equally well equipped in in your industry domain.
Business Process Re-engineering
Before we recommend a plan of action, it is necessary to hold a business process review to assess current strengths and areas of improvement. By having your business process management in the open, we can engage in a relevant and productive conversation with all parties involved in the decision making process. We evaluate all aspects of your business, including but not limited to software, custom programming, hardware, staff, training, workflow process, and desired output.
Accelerated development using Zoho Creator
SynProSoft's development team has rich experience in Zoho Creator, an accelerator that cuts down the development time by about 40%, thereby providing the customer faster time to deploy the solution, cutting down the cost significantly without compromising on quality, providing high scalability and value for money.
CRM Consulting
CRM (Customer Relationship Management) software should work for everyone in your organization by serving as a powerful resource and improving the bottom line. Move beyond a sub-standard contact database and into a real sales and marketing tool that helps your organization grow! After  discussing your needs, our team of experts will customize a low cost solution that is technologically advanced, reliable, and produces measurable results.
ERP Consulting
Depending on your business goals, we work collaboratively to set up an ERP (Enterprise Resource Planning) system strategy that works best for you. Get a firm grip on your operations, assets and human resources in a way that is intuitive and effective. Increase work speed and productivity through seamless communication across departments using our ERP solutions.
Cloud Integration
Your company works collaboratively across departments so why shouldn't your software do the same? We at SynProSoft, handle the software systems integration of your business needs so that data is in sync where it matters most. Overcome poor data communication with agile solutions!
Why Zoho?
While Zoho is one of the best cloud based CRM products available, many organizations have found a need for additional support and customization. Whether you require a data migration from your past CRM, hands-on training for employees, customizations, or integration with other software systems, SynProSoft provides value added support you simply cannot get out of the box with Zoho. Our team of Zoho experts will help plan and manage Zoho CRM to be a custom fit for your organization.